Sunbrook
A golfer's paradise located in the heart of Southern Utah surrounded by majestic desert scenery
The Sunbrook golf community is located in an perfect spot for enjoying a the full views of Southern Utah scenery, from the red sandstone cliffs and white face of Snow Canyon, to the majestic Pine Valley Mountain, and the rolling fields of black lava rock. Nestled into the heart of St. George, Sunbrook is just minutes away from all the city has to offer.
The Sunbrook Golf Course has been rated Utah's best golf course several times, and is considered a "must-play" course in the area. If you're an avid golfer, you'll love this golf-oriented community, and the added benefit of the year-round recreation center, indoor and outdoor pools and sundecks, exercise facilities, and tennis courts. There are plenty of amenities for everyone to enjoy.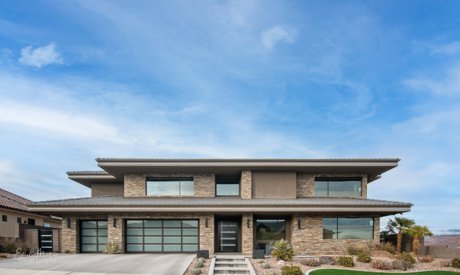 About the Course:
Opening with The Pointe nine and the Woodbridge nine in 1990, Sunbrook unveiled the third nine, Blackrock, in 1997. The Pointe and Woodbridge were designed by California legend, architect Ted Robinson, while one of this generation's rising stars, architect John Harbottle, brought the Blackrock nine to life. Both are noted for their dedication to the indigenous aspects of the terrain, thus the three nines all pay homage to their unique landscape features while utilizing them to provide the best of the player challenges and enjoyment. The Pointe nine provides golfers the most opportunities to take in the surrounding scenery. Wide open, this nine plays largely from bluff tops toward the scenic features and even offers an overlook of Green Valley to the south. The Pointe's signature hole is No. 5, which is also its namesake.