Wondering what to do in Southern Utah this summer? We asked the team what their favorite St. George activities, restaurants, and summer hikes are. Their suggestions are just the "tip of the iceberg" for all the fun things to do and see in sunny St. George!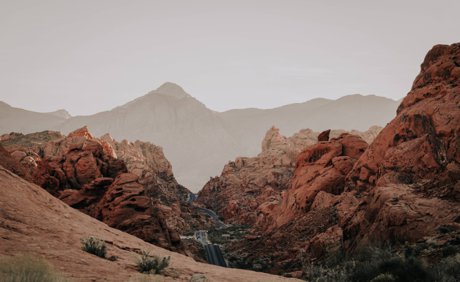 "Where can I start? I love this area and all the things it has to offer! Our family loves to be outdoors and sporty. We can play and watch our sports year round here so we're often at the tennis courts, basketball courts, pickleball courts, football, and baseball fields, etc. We ATV often on the many trails, hike different trails, walking paths, swim in our pool, and wait every summer for our days out at Sand Hollow. When we're not outdoors, my kids lot The Grip, "The Rinq, House of Jump, and Fiesta Fun!
We're also a family who loves good food! Wednesday's at El Coyote Charro's are $1 taco days. They have the best tacos al pastor! Another favorite original is The Pizza Factory. Our secret off the menu favorite is to get chicken fettuccine alfredo - but get the chicken cooked in szechuan sauce...mmmm, did I mention they have the best bread twists in the world! Pair it with a Swig or Fiiz drink, then finish with a new local favorite, BYU Creamery ice cream! You can go up to the top of the next door cafe and see the horizon that makes me the happiest."
-Emily Anderson
"One of my favorite things to do in spring and early summer is to go walking on the trails down by Virgin River or go out to Gunlock Reservoir to watch the waterfalls. When the grandkids are in town we like to take them down town off Main Street to the little stream that runs through the Historical area or to the Thunder Junction All Abilities Park. My husband & I love to eat crepes at the Crepery on top of Bluff Street for a weekend treat. You can't go wrong with either a savory crepe or a sweet one! Another favorite breakfast stop is the Wagon Wheel in Washington City. Sand Hollow Resort or George's Corner at Ancestor Square is a great place to have a bite to eat while enjoying live music."
-Molly Maurer
"St. George is my favorite place to be as things warm up! My husband and I love hiking - you can find us in Snow Canyon, or the Red Cliffs Conservation area. Some of our favorite hikes include Babylon Arch, Purgatory Loop, and the Snow Canyon Red Mountain Trail. Once it heats up more we love kayaking at Sand Hollow. A day out playing isn't complete until we stop to get a smoothie at Orange Peel!"
-Chloe Collins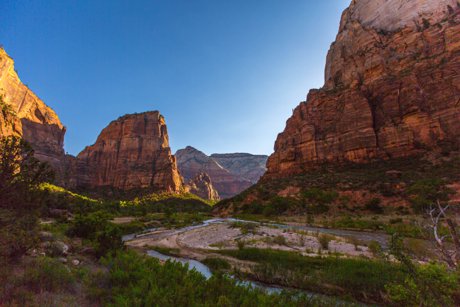 "Spring is my favorite time of year in St George, the weather thaws out and my family starts venturing outdoors more often. We love to explore hiking trails - and we've done a lot of them! Sometimes we're in the mood for a popular one in Zion like Angel's Landing or Canyon Overlook, and there's plenty of great ones in Snow Canyon, but usually, we like to explore the ones off the beaten path. Recently we've discovered petroglyphs in the gorge, fish scales on the Fossil Canyon hike and dinosaur tracks scattered near the Red Cliffs area.
Summer is hard in St George when you're an outdoor family! We do early morning activities and try to escape as often as possible to camping spots in Pine Valley, Cedar Mountain and even northern Utah. It's the only way we've been able to survive the triple digit temps."
-Kristin Morgan